product description:
  C0-MTHD-S100KT Stepper motor test system is used to test the out of step torque of stepping motor at different frequencies. The system realizes the cantrol of multiple modes of stepping motor, which can collect and store the voltage, current , torque, speed, power and other signals of the motor in real time, and analyze and process the data to judge the nurning state of the motor.
  Features:
  • Test out-of-step torque at different frequencies
  • Can test the power of the motor at multiple different frequencies at once
  • Automatically degauss when switching between different frequency tests
  • Multiple moment frequency curves can be drawn on one icon
  •Apply a load to the motor through the dynamometer. The motor runs at not less than 200 hours at rated voltage and rated torque
Fixed torque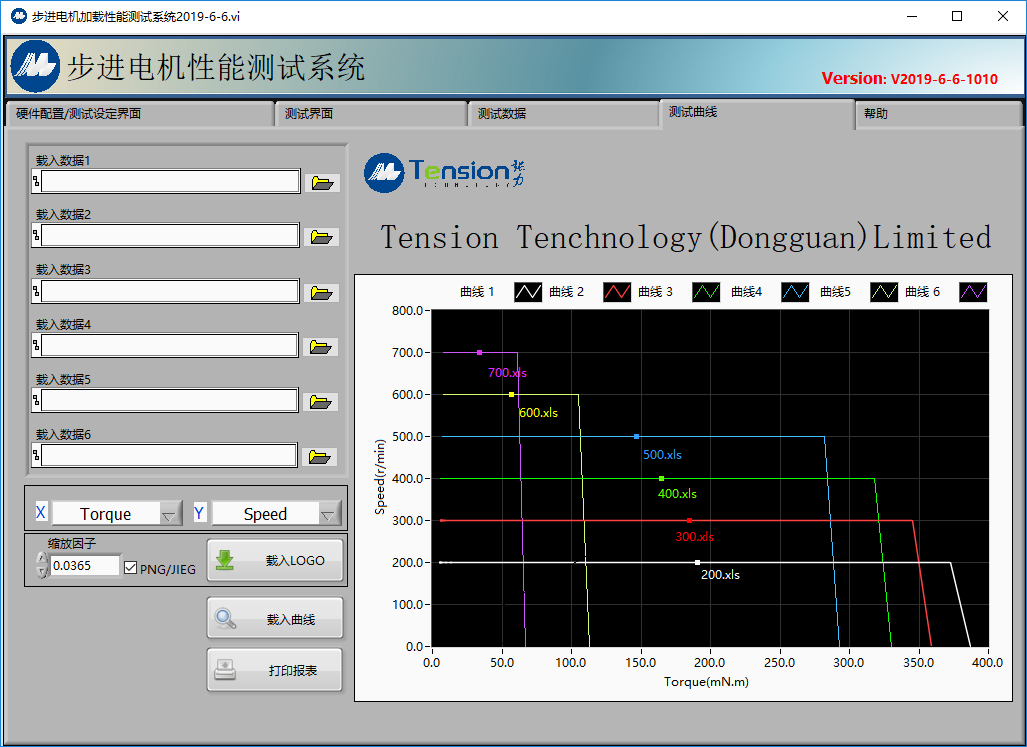 curve
Manual / Auto
  Application areas:
   It is mainly used in the out-of-step torque test of step motors in intelligent automation, robot and smart home industries, and can be customized according to customer needs.
Related case recommendation